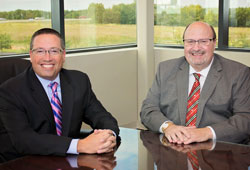 Telephone:
(636) 695-2650
(866) 950-5517 (toll-free)
Fax
(636) 695-3002
Email
Mark Riordan: riordanm@stifel.com
Jason Becker: beckerj@stifel.com
We offer a free review of your portfolio, which will enable us to assist you in determining the appropriate investments for you. Everyone has a different comfort level, and your portfolio needs to be customized to help pursue your individual goals.
Click here to e-mail us for additional information.
Asset Allocation does not ensure a profit or protect against loss. Stifel does not provide tax or legal advice.  You should consult with your tax or legal advisor regarding your particular situation.