A Dedicated Team Approach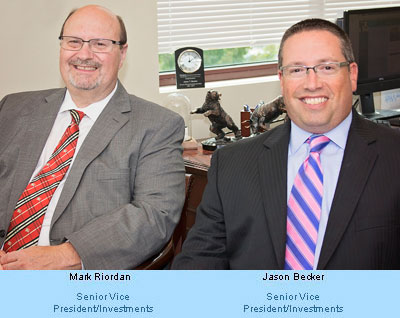 Mark Riordan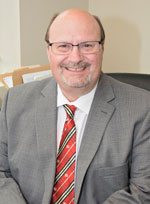 Mark is a Senior Vice President /Investments and joined Stifel in 1986. Mark's family has been involved in the investment business for over 50 years, and Mark has personally been helping investors pursue their financial goals for over 30 years.
Mark has established strategies to help clients seeking to minimize risk and maximize return from their portfolios. He closely monitors risk and asset allocation with an emphasis on personalized service. Mark is married to his wife, Nancy, and has four children and seven grandchildren. He resides in St. Charles, Missouri. He is the past president and board member of a large service fraternity and is currently the Board President of his church's Endowment fund. He is the President of the Board for the Center for Head Injury Services in St. Louis. Mark is also a past President of the Board and currently a board member of the Saints Joachim and Ann Care Service, a nondenominational charity that helps the very poor in St. Charles county. He is also a former board member for Tree House of St. Louis/Therapeutic Horsemanship.
Mark enjoys reading, his farm, and spending time with his children and grandchildren.
Jason Becker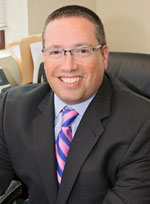 Jason is a Senior Vice President /Investments with Stifel. He is native to St. Louis and a graduate of the University of Arizona. Jason began his career in 1997, joined Stifel, and began working with Mark Riordan. Jason has extensive knowledge regarding the investment industry and understands the various financial concerns of individuals and organizations.
Jason works with Mark in drafting retirement plans that are uniquely catered to each individual client. Through proper asset allocation and strategic planning, they strive to help their clients pursue their short-term and long-term goals.
Jason is married, has two boys, and resides in Wildwood, Missouri. He enjoys watching his kids play sports (ice hockey, golf, and lacrosse) as well as going on family vacations.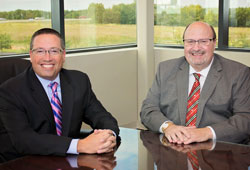 Telephone:
(636) 695-2650
(866) 950-5517 (toll-free)
Fax
(636) 695-3002
Email
Mark Riordan: riordanm@stifel.com
Jason Becker: beckerj@stifel.com
We offer a free review of your portfolio, which will enable us to assist you in determining the appropriate investments for you. Everyone has a different comfort level, and your portfolio needs to be customized to help pursue your individual goals.
Click here to e-mail us for additional information.
Asset Allocation does not ensure a profit or protect against loss. Stifel does not provide tax or legal advice.  You should consult with your tax or legal advisor regarding your particular situation.