Becoming a Client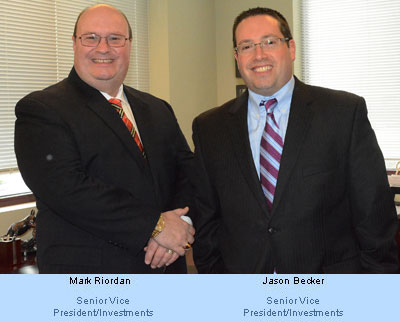 Our goal as a team is to establish new and mutually rewarding relationships with clients. There is no cost or obligation to visit with us. We add value by reviewing your portfolio and developing an investment plan that helps to pursue your short- and long-term goals. We make the process very easy and effective. By gathering information and looking at your goals and expectations, we develop a plan that is tailored to you. Looking at your risk tolerance and time horizons, we can utilize mutual funds, individual stocks, bonds, CDs, or a combination of all to help in your planning.
Our minimum account size is $25,000, although we will always accept referrals from current clients.
We want all of our clients to know we will always help family and friends, even if they don't meet the minimum.
Please click here to set up a meeting.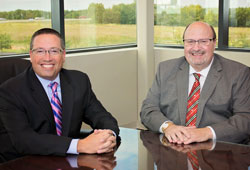 Telephone:
(636) 695-2650
(866) 950-5517 (toll-free)
Fax
(636) 695-3002
Email
Mark Riordan: riordanm@stifel.com
Jason Becker: beckerj@stifel.com
We offer a free review of your portfolio, which will enable us to assist you in determining the appropriate investments for you. Everyone has a different comfort level, and your portfolio needs to be customized to help pursue your individual goals.
Click here to e-mail us for additional information.
Asset Allocation does not ensure a profit or protect against loss. Stifel does not provide tax or legal advice.  You should consult with your tax or legal advisor regarding your particular situation.